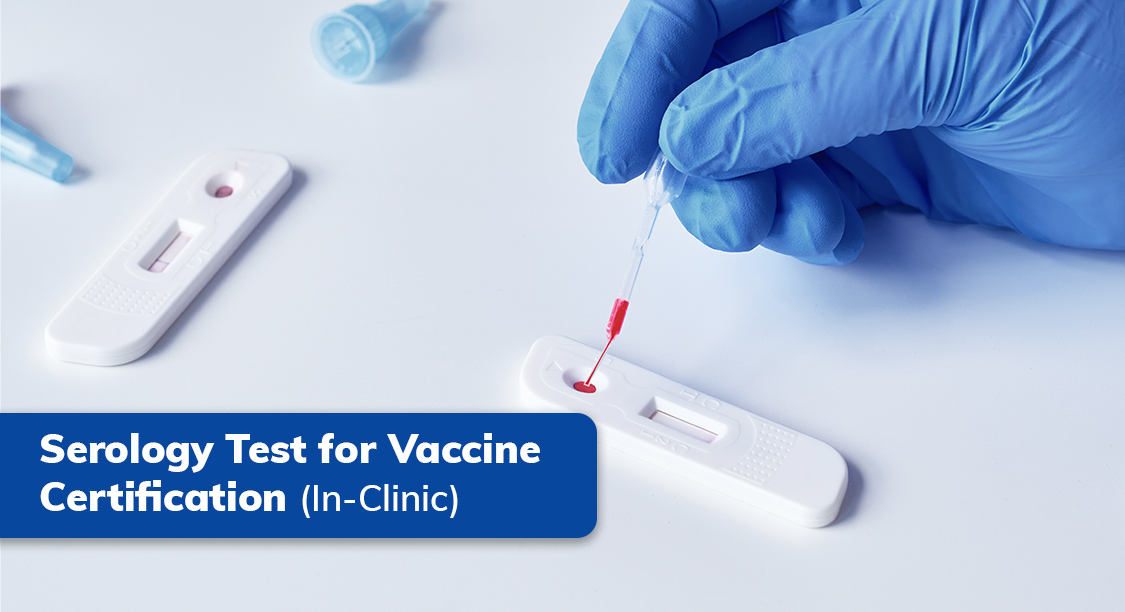 Serology Test for Vaccine Certification (In-clinic)
Service Overview
Complete your serology test at any of the 8 approved DA clinics islandwide. Doctor Anywhere is a MOH-approved provider for PCR Swab test. Results ready within 2 working days after the test is completed. Our team will also help you to update your vaccine records if your serology test results are positive and documents are valid. Your swab appointment is only confirmed once our team reaches out within 3 working days of your booking. IMPORTANT - Please make an appointment at least 4 days before your preferred test date. - Booking is not confirmed upon payment at Marketplace, DA will contact customer within the next 3 days. If you have not received any confirmation after 3 working days, do contact us at +65 31584622 or email askus@doctoranywhere.com to let us know. - For PCR Swab Test, Please check and confirm your testing window and time of result made available to you, will be in permissible limits for flight. - Results will be ready within 2 working days after the test is completed. - After your appointment has been confirmed, you will not be able to reschedule or cancel the appointment and there will be no refunds. If you would like to change your appointment, before a confirmation has been made, you can contact us at +65 3158 4622. Documents to Prepare: - Proof of your identity (e.g. NRIC, passport) and overseas vaccination documentation
Service Description
Operating hours: Please refer to this link for the operating hours of the respective DA clinics.
IMPORTANT
- For in-clinic appointment before 330PM, results will be out the next working day 2pm.
- For in-clinic appointment after 330pm, result will be out the following day (D+2) by 12noon.
- For PCR Swab Test, Please check and confirm your testing window and time of result made available to you, will be in permissible limits for flight.